You probably didn't know this about the Instagram famous model...
Internet-famous Alexis Ren is goals. Everyone already knows this. The 19-year-old model is gorgeous, spontaneous, fun and sweet. She's living the dream, traveling around the globe to all kinds of amazing destinations, taking incredible pictures of her incredible adventures with her gorgeous companion Jay Alvarez. Just about everyone with social media knows where in the world she is and what she's doing, but here are a few things that stalking her Instagram can't tell you:
Her full name is Alexis René Glabach.
"Alexis Ren," which is the shortened version of her full name, is the name she used on the social media platforms that brought her such notoriety.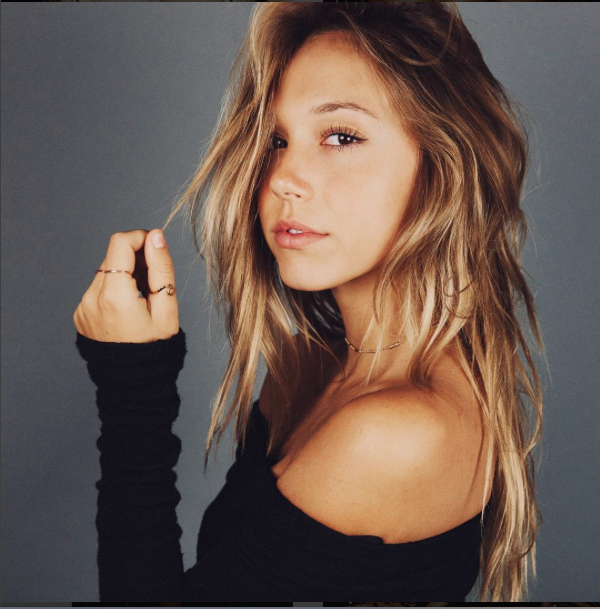 Another fact about her "true identity," she is the third oldest in a family of 5 siblings and was homeschooled by her mother, who passed away in 2014 due to terminal rectal cancer.
She began her modeling career at the age of 13
Alexis first started modeling for Brandy Melville after being discovered in one of their stores. After this, she freelance modeled for awhile before booking an ad with Seventeen Magazine and signing with Nous Model Management at the age of 14.
 Her claim to fame came from Tumblr. Her photo shoot by Lucas Passmore (one of the photos is shown above) went viral when she was 16, and she quickly became an internet sensation. As of now, she sits at 5.8 million Instagram followers and has appeared in dozens of women fashion campaigns for names including Hurley, Calvin Klein and Forever 21.
Her favorite food is breakfast food
The blonde beauty has a very strict diet. She does not eat red meat, bread, fast food or sugars (aside from fruit.)
 Usually, her breakfast might consists of gluten-free pancakes, oatmeal, a kale or spinach scramble with egg whites, a vegan protein shake or a healthy parfait. But on the occasional cheat day, her favorite treat is a hearty breakfast of french toast and turkey bacon.
Jay Alvarez asked her out for the first time over Instagram
Alexis and Jay were supposed to meet for the first time during a photoshoot that they were both signed for, but Jay was unable to participate due to roughing up his face after a poorly executed roof-jump. A month later, he slid into her DMs.
Their first date consisted of dinner and surfing at Laguna Beach in California. Funny story about that dinner date actually. According to Jay in an interview with Cosmopolitan, he actually didn't have enough cash to pay for the whole thing! That didn't much matter to Alexis though, because the next day she texted him saying she'd like go hang out again sometime. Because of how great that first date went, Jay, who "didn't want to blow it," actually told her no!
The two are now essentially a package deal. Together, they have nearly 10 million followers, and just recently they were featured in an advertisement for Hyundai.
Her goal for the near future is to buy a house in Hawaii
Her and Jay have a mutual goal currently of saving up enough money with their careers both individually and together to move in together in their very own beachfront house in Hawaii.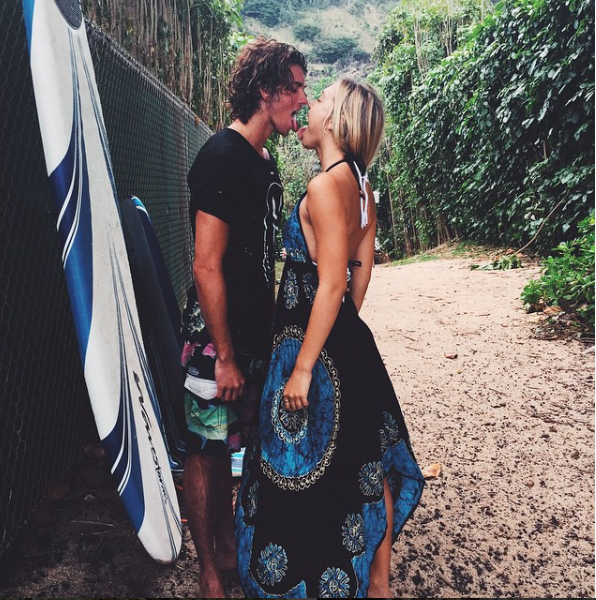 The two insta-famous lovebirds don't have any immediate intentions of getting married, but moving in together is definitely up and coming.