Robert Pattinson is super adorable on the farm!
Robert Pattinson made some new animal friends on Thursday, 2/26 while filming his upcoming movie Life in the Toronto, Canada area.
In Life, R-Patz plays Life Magazine photographer Dennis Stock, who is assigned to shoot pictures with movie legend James Dean, played by Dane DeHaan (Timbo in HBO's True Blood, Andrew Detmer in Chronicle, and Harry Osborn / Green Goblin in the upcoming The Amazing Spider-Man 2). According to IMDb, Life will be in theaters in 2015.
It's almost the weekend and I'm sure we all need a little lighthearted fun, so let's imagine R-Patz and his cow friends' conversations:

photo: robpattinson.blogspot.com.au
"All right guys, we've got to moooooove on over this way."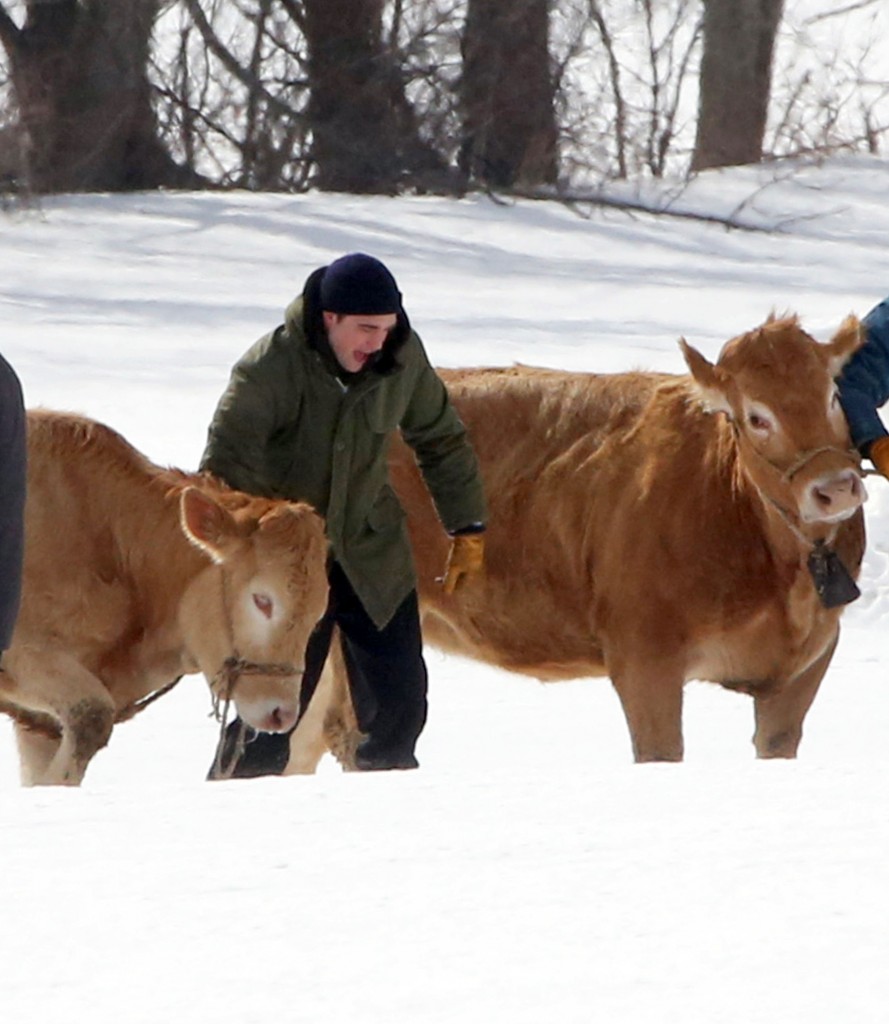 photo: robpattinson.blogspot.com.au
"It's been udderly wonderful working with you on this movie – a real pleasure."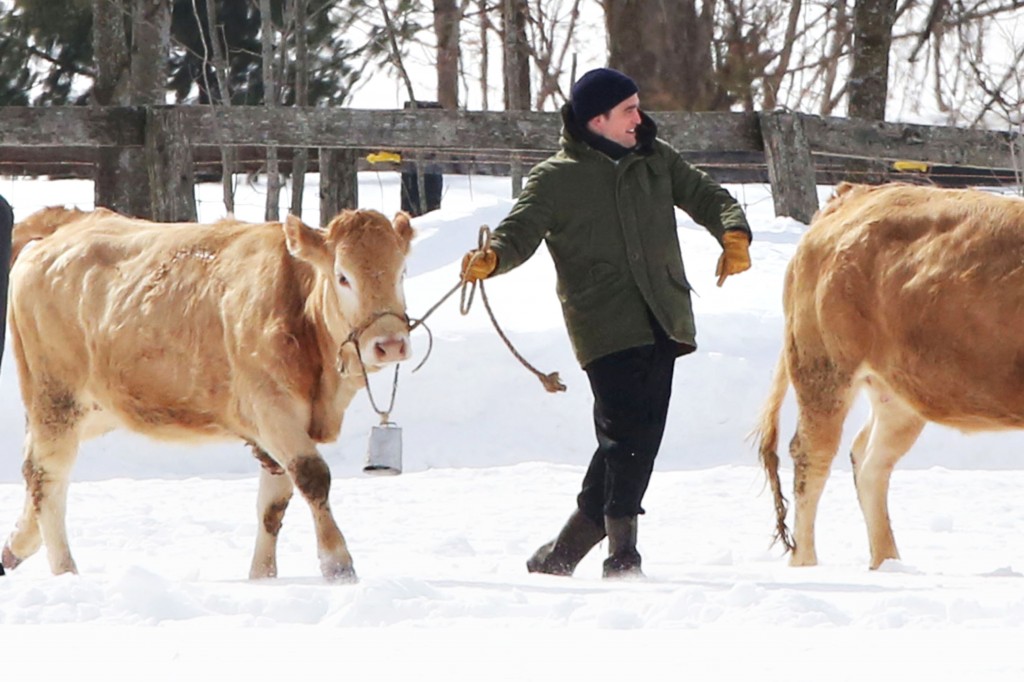 photo: robpattinson.blogspot.com.au
Your acting caliber is Grade A Prime – I'll set you up with my agent and we can see what else we can work on together."

photo: robpattinson.blogspot.com.au
"The camera loves you. Can I perSUEDE you to pursue acting further?"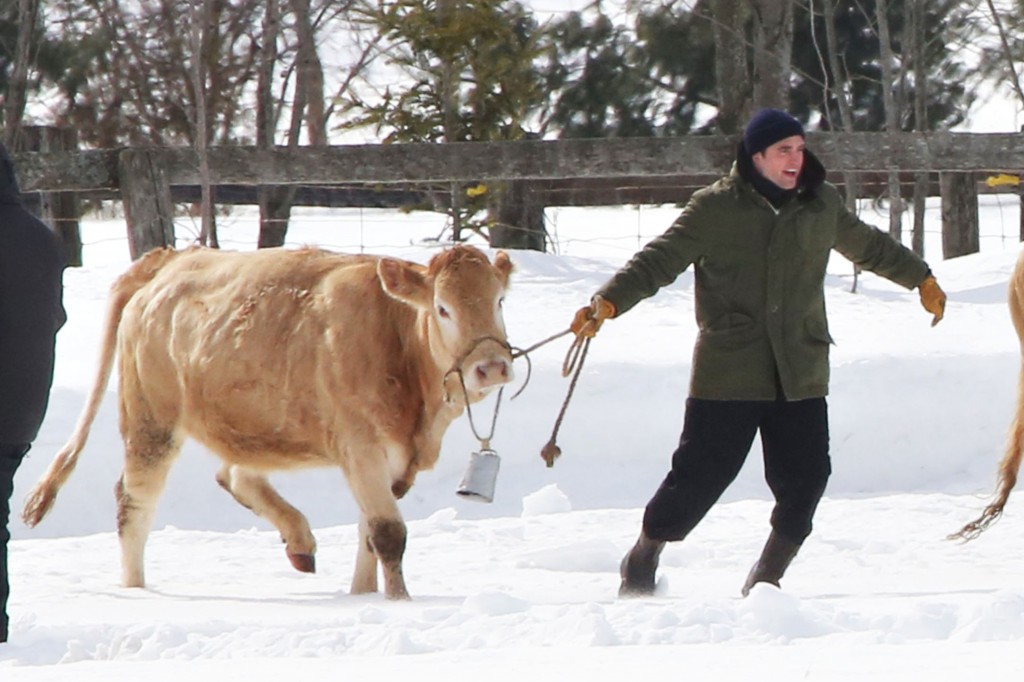 Okphoto: robpattinson.blogspot.com.au
"Ok, let's hoof it out here in the snow for the next scene."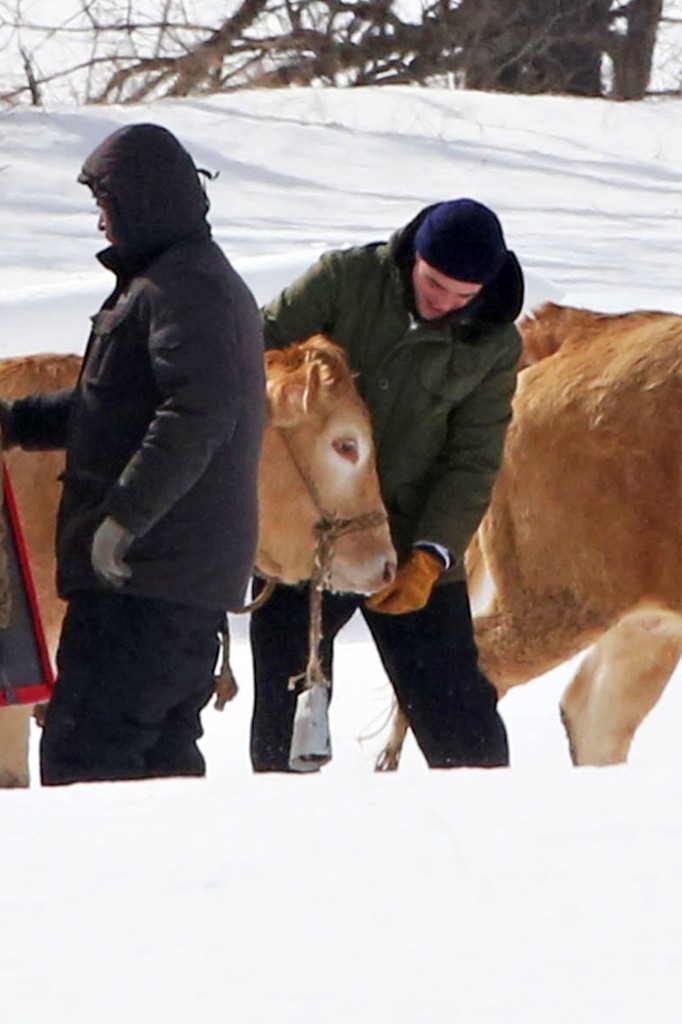 photo: robpattinson.blogspot.com.au
"When you milk the camera, it makes me look good. Treats for you!"