The Power Rangers ditch their 1990's duds...
The Power Rangers reboot will have a very different look when it comes to what the five teenagers wear— no more stretchy crime-fighting spandex. The new cast members Becky G (Yellow Ranger Trini), Ludi Lin (Black Ranger Zack), Dacre Montgomery (Red Ranger Jason), Naomi Scott (Pink Ranger Kimberly), and RJ Cyler (Blue Ranger Billy) will sport snazzy translucent extraterrestrial armor that forms snugly around their bodies.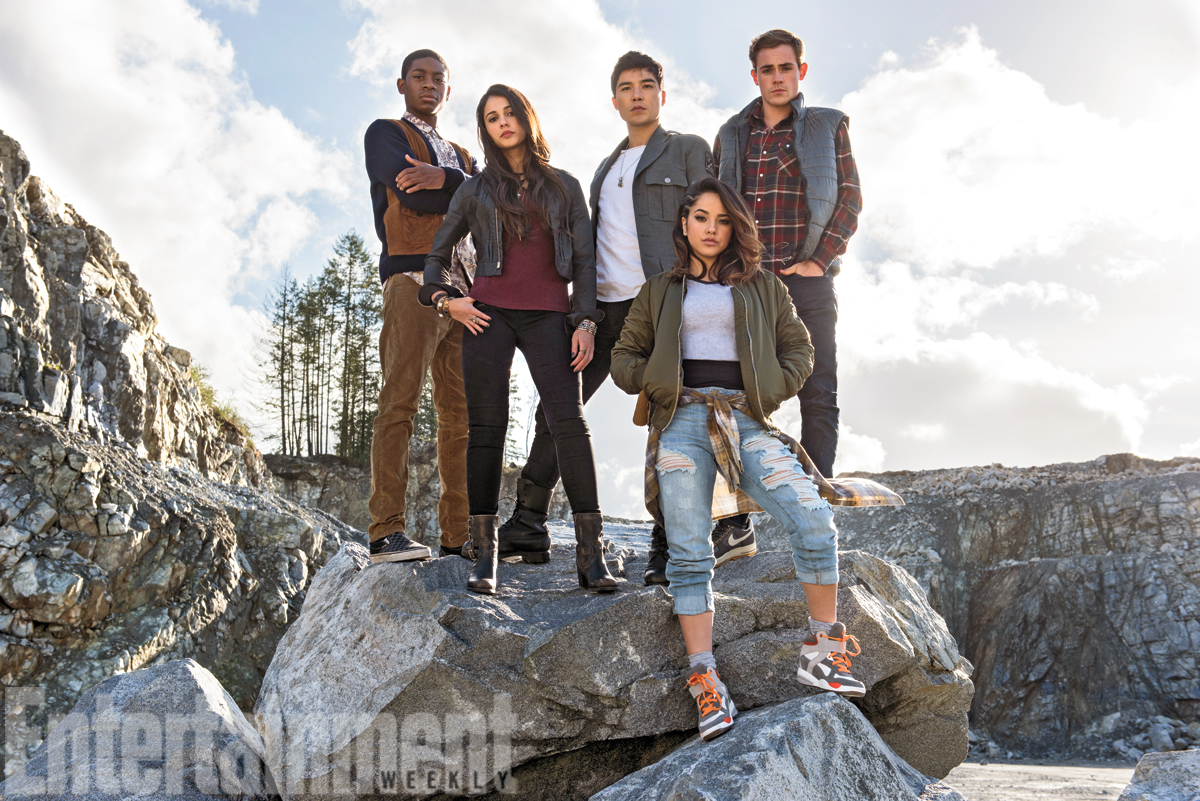 Check out the first look provided by Entertainment Weekly below.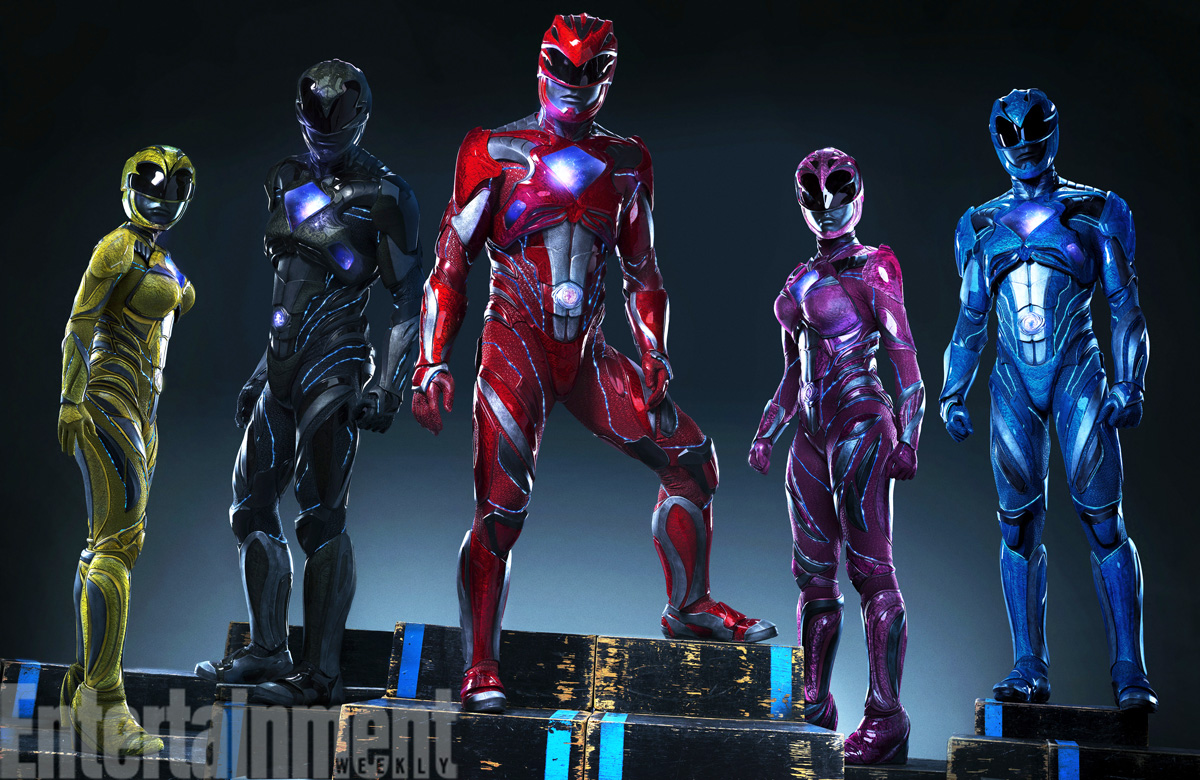 "The show was about kids coming of age, about metamorphosis," director Dean Israelite says of the wardrobe update. "These suits needed to feel like they were catalyzed by these kids and their energy, their spirit."   Here are the original Power Ranger suits from the Mighty Morphin Power Rangers (1993 – 1995 timeframe).
The costumers changed again in 1996 with Power Rangers Zeo pictured here:
So it seems that the upcoming film— schedule to hit theaters March 24, 2017— will set a less campy tone while separating itself from other superhero franchises. We've also seen Elizabeth Banks' Rita Repulsa makeover via People Magazine's first look pictured here:
Here you can watch this video with a first look of Elizabeth Banks as "Rita Repulsa" . . .
Remember to "share" with friends and other Power Ranger fans.