Leighton Meester and Adam Brody are notorious for keeping their relationship out of the headlines, but could they have a huge secret to share?
Adam Brody, who is best known for his role in the mid-2000s teen drama The O.C., stopped for a fan photo in the LAX airport over the weekend and appeared to be wearing a gold wedding band.
Does that mean Brody and Meester, who rose to stardom starring as Blair Waldorf in the teen drama Gossip Girl, have finally tied the knot in secret?
Though the two have not confirmed it yet, several magazines and websites have reported it. The two met while filming the 2011 comedy The Oranges and have been dating for a year. Meester and Brody have been extremely secretive about their relationship, having kept it mostly under wraps until news of their engagement this past November.
While we await official announcement from Meester and Brody, let's take a look at five other recent secret celebrity weddings:
Janet Jackson and Wissam Al Mana
A year ago, singer Janet Jackson revealed tin a statement posted on her website that she and billionaire businessman fiance Wissam Al Mana were officially married.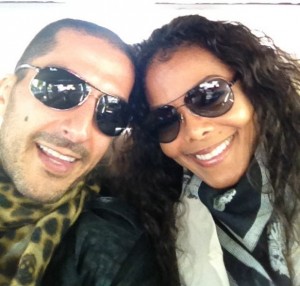 photo: Twitter
The pair were rumored to be planning an extravagant wedding, with Al Mana arranging for Jackson's large family to travel to Qatar on private jets. However, the two were married in a "quiet, private, and beautiful ceremony."
In place of the extravagant wedding, Jackson explained that the two were putting the funds towards good use instead. "Our wedding gift to one another were contributions to our respective favorite children's charities," she said.
Kelly Clarkson and Brandon Blackstock
In October, the first-ever American Idol winner posted on her Twitter account that she and fiancee Brandon Blackstock had secretly wed.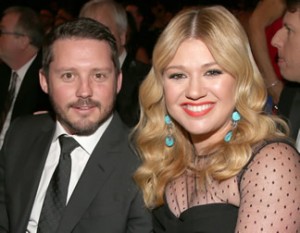 photo: Zap 2 it
"I'm officially Mrs. Blackstock! We got married yesterday at Blackberry Farms in TN, the most beautiful place ever!" she wrote.
Clarkson and Blackstock, a talent manager, exchanged their vows for a small audience of friends and family, including Blackstock's two children.
Blake Lively and Ryan Reynolds 
This notoriously low profile couple held a large wedding in South Carolina in 2012, but they managed to keep the plans super secret, only revealing the plan to Martha Stewart Weddings. The two continue to keep their marriage out of the headlines.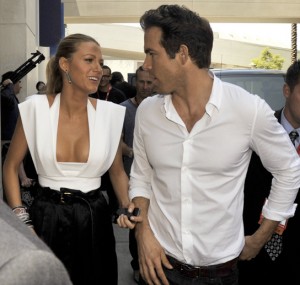 photo: Hollywoodlife.com
Mariah Carey and Nick Cannon
Though they had only been dating for a few weeks, Carey and Cannon created a huge splash when they secretly wed in the Bahamas five years ago. They have since renewed their vows on their anniversary in extravagant locations, holding ceremonies in Disneyland and Paris, among others.

photo: rollingout.com
Jessica Biel and Justin Timberlake 
This wedding was so secretive that not even the guests knew the exact location until the last minute! Biel and Timberlake were married last year in a quiet ceremony in southern Italy. Shortly after, they released a statement to People: "It's great to be married, the ceremony was beautiful, and it was so special to be surrounded by our family and friends."

photo: blogs.coventrytelegraph.net