Katy Perry's name selection is suspect.
It's been long rumored that Taylor Swift's track "Bad Blood" off of her album 1989, is about her falling out with former friend Katy Perry. The catchy song's chorus goes:
"Cause baby, now we've got bad blood
You know it used to be mad love
So take a look what you've done
Cause baby, now we've got bad blood, hey!"
For the 2015 music video, Taylor Swift assembled a squad of young starlets and the project supposedly referred to her broken friendship with another female artist. In an interview with Rolling Stone Swift divulged the following about the inspiration behind the song, "For years, I was never sure if we were friends or not. She would come up to me at awards shows and say something and walk away, and I would think, 'Are we friends, or did she just give me the harshest insult of my life?'"
Then the other unnamed star made some moves that really upset Taylor. "She did something so horrible," Swift added. "I was like, 'Oh, we're just straight-up enemies.' And it wasn't even about a guy! It had to do with business. She basically tried to sabotage an entire arena tour. She tried to hire a bunch of people out from under me. And I'm surprisingly non-confrontational – you would not believe how much I hate conflict. So now I have to avoid her. It's awkward, and I don't like it."
Well, Katy Perry might be stirring up the old feud again since she named new perfume— "Mad Love" of all things. Sure, the pop star already has a perfume called "Mad Potion" so "Mad Love" is a derivative of that theme. But Perry's selection seems to be just a little too perfect—- it's like she's trying hard to get under Swift's skin.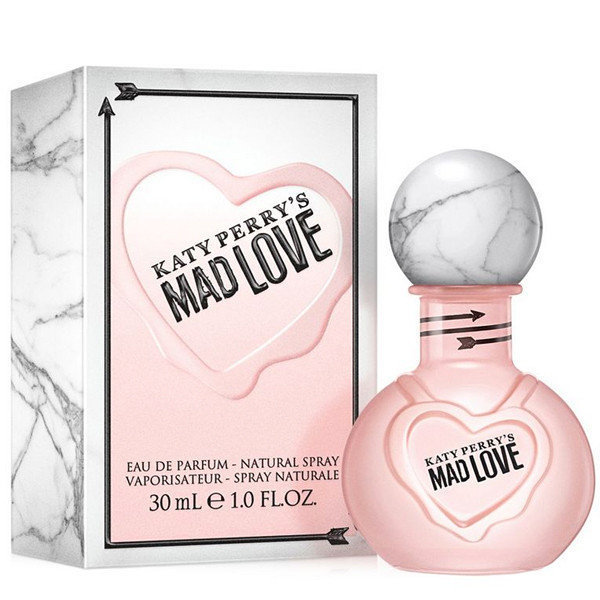 This 'coincidence' really doesn't seem like a detail that Perry's team would overlook. Seems like Katy is taking a deliberate swipe at ex-friend Swift and wants her to hear her "Roar." What do you think of the feud reigniting?