Growing up in Australia, Hugh Jackman worshipped the sun and didn't realize he was putting his health in danger. Jackman hopes his battles with skin cancer will influence others to practice safe sun techniques and never have to battle skin cancer like him.
Hugh Jackman's wife first asked him to get a scary looking spot on his nose checked out last winter. Luckily, he took her advice and found out he had a basal cell carcinoma on his nose and promptly had it removed.
Unfortunately, the skin cancer quickly returned. In May, Hugh Jackman had another basal cell carcinoma cell removed from the right side of his nose. According to the Skin Cancer Foundation, basal cell carcinoma is the most common form of skin cancer. Hugh fears he will continue to find more spots that must be surgically removed. The second time around, Jackman made sure to use his experience to spread the message of skin cancer prevention.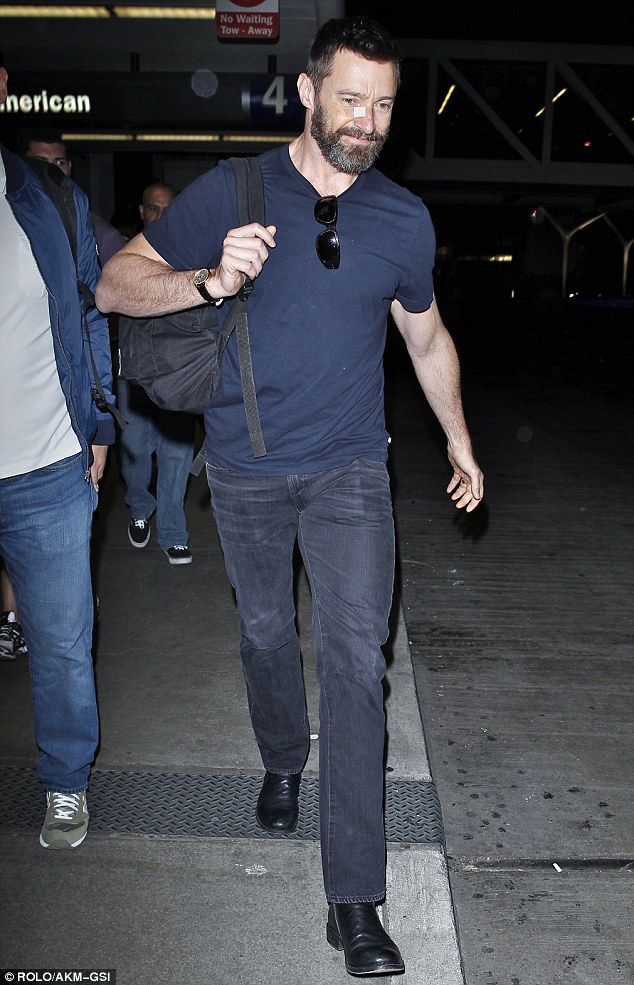 photo: ROLO/AKM-GSI
He proudly sported the bandage covering the area where the spot was removed on the red carpet and wasn't afraid to discuss it. In fact, when a reported asked how he was recovering from the removal he said: "My face? It's fine, it's good. Thank you for asking. I have a few stitches, I had a basal cell carcinoma taken out." He continues to publicly tell his fans to wear sunscreen and get check-ups.
Jackman is hoping his influence as a famous face will make people really listen up about the dangers of skin cancer. If Wolverine can get it, there is no doubt everyone else is susceptible!