Sorry Aaron Carter, it's still not you…
A Halloween Mystery! 
Hilary Duff surfaced Friday night in Los Angeles with an unexpected Halloween Party date…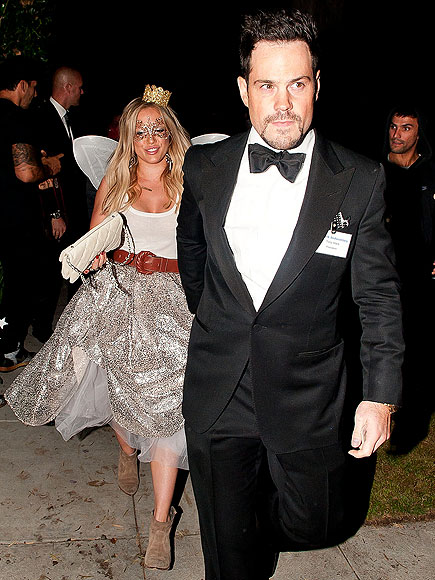 photo: Bauer Griffin
Yes, that's Mike Comrie. We really thought
Hilary Duff
and Mike Comrie were done for good after announcing their separation earlier this year! Maybe they are rekindling their romance? This is a bit of a departure from their previous hangouts which mostly involved their 2 1/2 year-old son, Luca. Does this mean the singer and former hockey pro are getting back together? Hilary did say her new music was about the separation from her husband.
By the way, Comrie is dressed as 'Tony Stark' aka Ironman, not a fancy butler…